Mike at the Farm on March 22, 2000
Hi Fans!
I was the winner of the Special Prize of the German Genesis Competition that had been held in October/November 1999 in order to promote the "Turn it on again - The Hits" album. Participation was only possible on the now defunct website www.genesisgewinnspiel.de. And this prize was a three-day trip for two to London including a meeting with Mike Rutherford.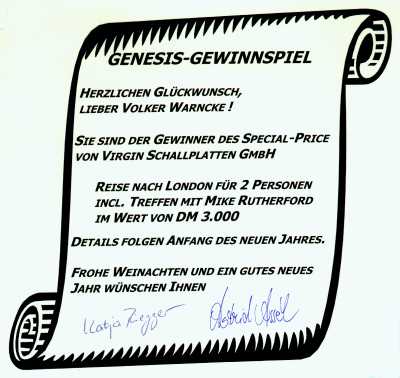 This happy news reached me right before Christmas, who could possibly have thought of a better present than this? Inviting a like-minded buddy to come along was done in no time so the new year could immediately be used for negotiating a date for the trip that was convenient for both sides. This took some time but in mid-March the final proposal for a meeting on March 22nd came which íncluded Mike's offer to see us at the Farm; the place of the meeting had not been specified in the competition rules so here's a good example of his generosity!
So we arrived at Heathrow that Wednesday where Jon Webster, Mike's manager for this occasion, was waiting for us to drive us through some nice Surrey countryside to the Fisherlane Farm; this took about an hour. When we arrived there at 2.30 p.m. they said Mike would come at 5.30 so we had a full 3 hours' time to look around!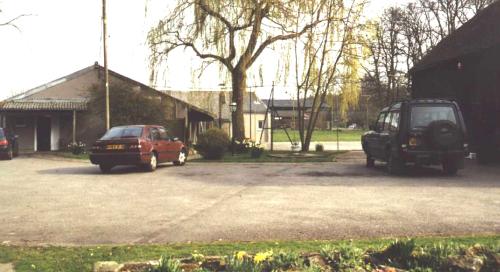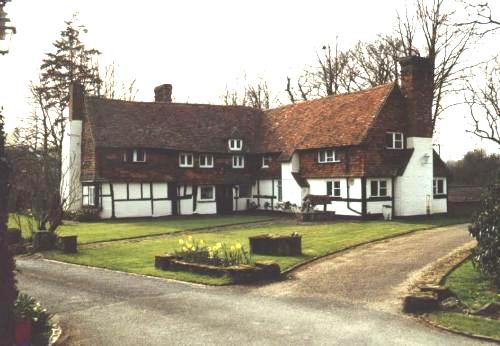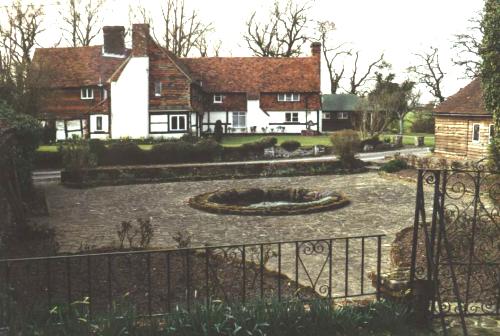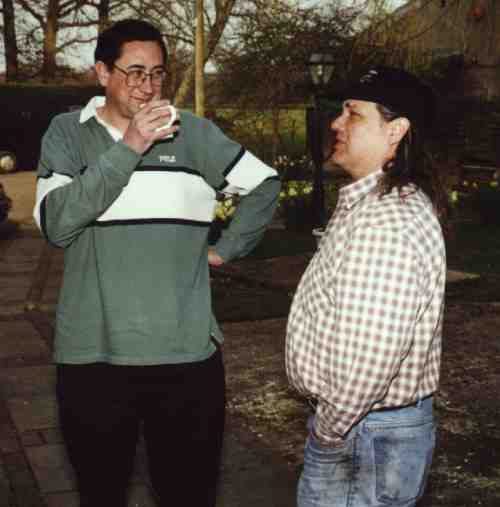 We were welcome by Dale Newman, he who manages the Farm, and the 'resident' sound engineer, Geoff Callingham. They are both responsible for continous technical maintenance and administration of the equipment and buildings so they spend much of their time there even when nobody is using the studio for recording. First we were led into the old barn near the entrance where they keep some of their older or disused equipment, some of which they're still hoping to sell. There were also several boxes of video- and audiocassettes lying around on the floor, gathering dust, mostly without their protective cases! But judging by their titles it was mostly non-G related. But there are also some interesting things hanging on the walls.
The next stop for us was Dale Newman's office which he has turned into a small studio where he recorded his two solo CDs "The Eyes have it" and "Little things that matter" (more info at Dale Online) and where he is now recording some new songs, one of which he played back for us in its unfinished form; he had yet to add the guitars to it which he then improvised a little for us so we got an impression of how it's supposed to sound. I would say he does have some good ideas in terms of arrangement and harmonies; I haven't heard his other CDs though. But he seemed really desperate about his lack of sales for his first two CDs so he was obviously glad to present his latest composition to us.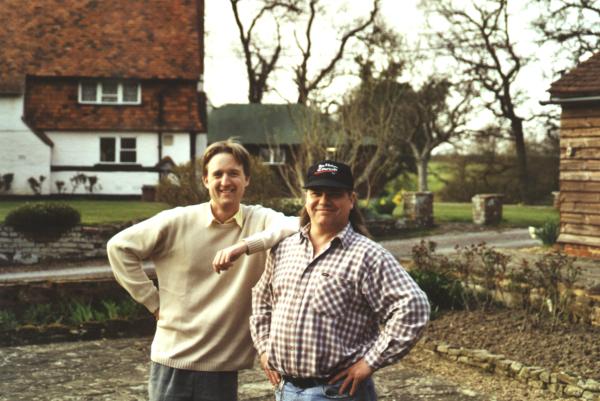 After that Dale showed us the big hall behind the tennis court where he has his repair workshop and where all the boxes with the equipment of the last 30 years are stored, including the CAS tour stage (though it wasn't recognisable as such) and including a box with a real mellotron in it! Dale assumed it has always been in a working condition.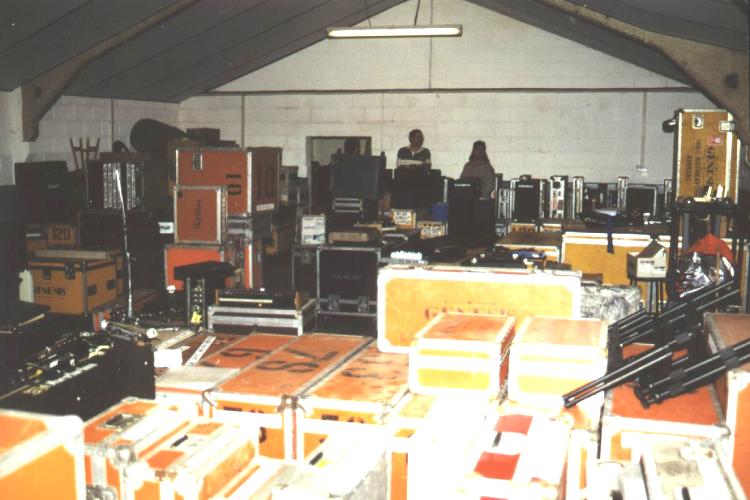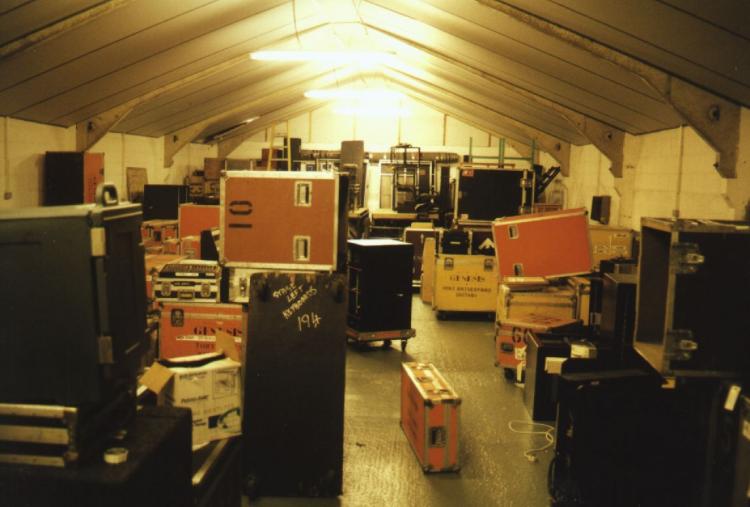 What's more we discovered some old Genesis posters lying around on one of the boxes there: those that used to be in the reception room of the studio. But they were removed from there because the studio had recently been used by other bands (like The Cure).
Back across the tennis court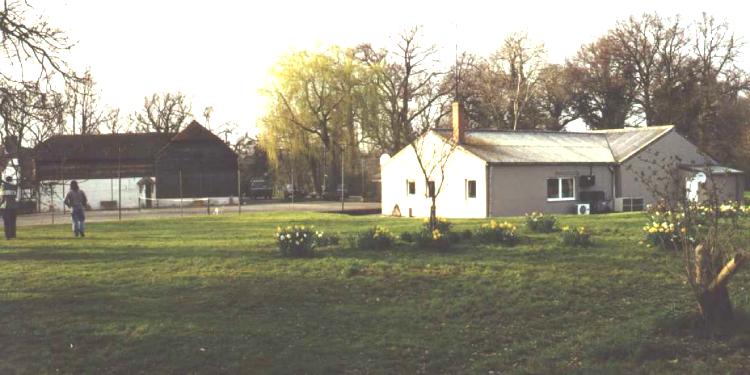 we finally entered the studio building itself via the reception room, from which we were led into the Eternal Sanctuary, the Studio ;-) Again, we could freely move around and take pictures.